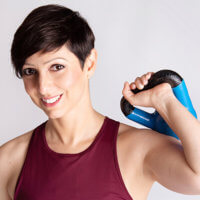 Violetta Metzger
Personal Trainer
Trainer Bio
Violetta Metzger has a Masters Degree in Physical Education. She has extensive experience within the fitness industry and is a qualified Personal Trainer and expert in Nutrition and Detoxification. Violetta is also a qualified Aerobics and Pilates Instructor and Personal Trainer.
Violetta's speciality is the prevention of adverse physical conditions and the regeneration of the human body. "I strongly believe in the power of 'self'. Only you have to live with your body and your level of health, however with the right direction and guidance you can decide at what level of wellbeing your body is in."
Want to achieve exceptional results in a shorter timeframe – Violetta's one-on-one training programs deliver positive results in just weeks.
Personal Training
Ready for some Personal Training? Choose a pricing plan that suits your budget.